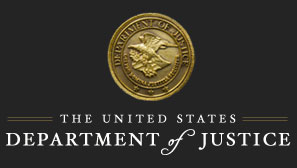 WASHINGTON - Two alleged members and associates of the Aryan Brotherhood of Texas (ABT) were arraigned today on charges related to their alleged roles in the 2009 shooting of a man in Jefferson County, Texas, announced Assistant Attorney General Lanny A. Breuer of the Criminal Division and U.S. Attorney John M. Bales of the Eastern District of Texas.
The indictment, returned by a federal grand jury on Mar. 17, 2011, and unsealed today, charges Joshua Mark Bodine, aka "Desperado," 31, of Vidor, Texas, and John Oliver Manning, aka "Fish," 59, of Pasadena, Texas, with violent crimes in aid of racketeering activity.
The alleged activities include conspiracy to assault, assault, using and carrying a firearm during a crime of violence, possession of a firearm after a felony conviction, possession of a stolen firearm, possession with intent to distribute a controlled substance, and possession of a firearm in furtherance of a drug trafficking crime.
The defendants have been in custody since their arrest in March 2011 on charges contained in a criminal complaint.
According to the indictment, the ABT is a powerful race-based, state-wide organization that operates inside and outside of state and federal prisons throughout
Texas
and the
United States
.
The ABT was established in the early 1980s within the
Texas
prison system.
It modeled itself after and adopted many of the precepts and writings of the Aryan Brotherhood, a California-based prison gang that was formed in the
California
prison system during the 1960s.
According to the indictment, previously, the ABT was primarily concerned with the protection of white inmates and white supremacy/separatism.
Over time, the ABT expanded its focus to create a criminal enterprise that includes illegal activities for profit.
According to the indictment, the ABT enforces its rules and promotes discipline among its members, prospects and associates through murder, attempted murder, conspiracy to murder, assault, robbery and threats against those who violate the rules or pose a threat to the enterprise.
Members, and oftentimes associates, are required to follow the orders of higher-ranking members, often referred to as "direct orders."
The indictment alleges that on
Sep. 7, 2009
, Manning shot and wounded ABT associate Matthew Fails in
Nederland, Texas
, on the orders of Bodine.
It is alleged that the order was given because of Fails' outstanding drug debt.
Bodine and Manning appeared before U.S. Magistrate Judge Earl S. Hines today for arraignment.
If convicted, they each face up to life in prison.
This case is being prosecuted by the U.S. Attorney's Office for the Eastern District of Texas and the Criminal Division's Gang Unit.
The case is being investigated by the Bureau of Alcohol, Tobacco, Firearms and Explosives.
An indictment is merely an accusation and defendants are presumed innocent until proven guilty beyond a reasonable doubt in a court of law.