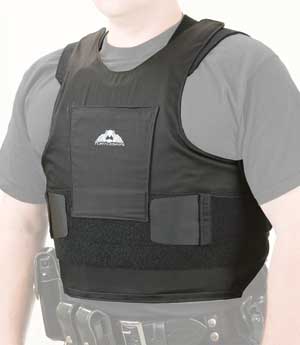 Click https://www.justnet.org/pdf/Ballistic-Resistant-Body-Armor-Basics-Web-final-07142015.pdf to read

Ballistic-Resistant Body Armor Basics,

a new brochure from the National Law Enforcement and Corrections Technology Center. The brochure looks at both proper and improper fit for ballistic-resistant body armor, and includes tips on how to tell how well your own vest fits. The brochure can also be accessed from www.justnet.org's ballistic-resistant body armor for law enforcement officers page at https://justnet.org/body_armor/ballistic_le.html and www.PoliceArmor.org's Selection and Fit pages at https://www.policearmor.org/selection_fit.html, where you can learn more information about ballistic-resistant body armor and the National Institute of Justice Compliance Testing Program.